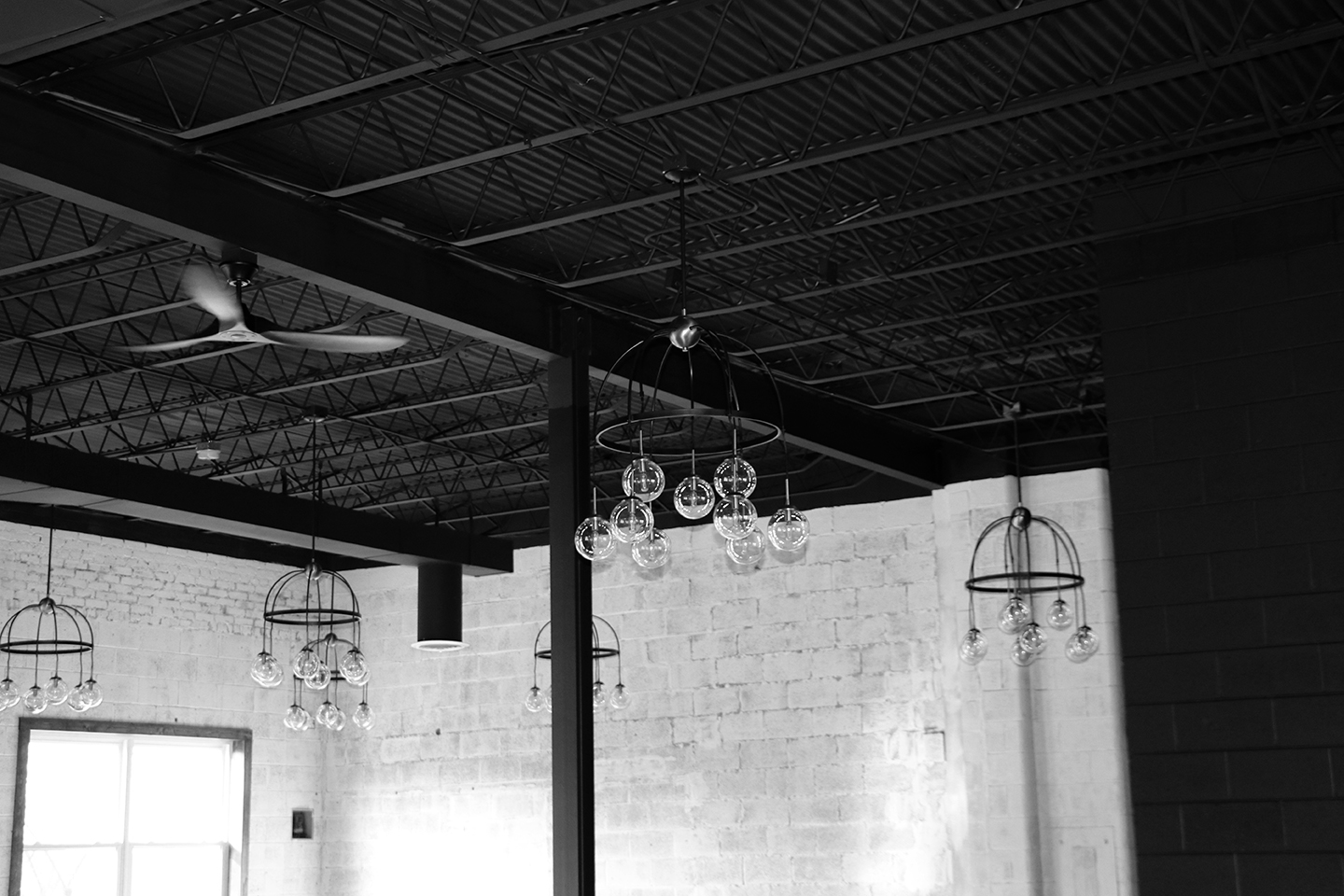 EVENT SPACE IN BELVIDERE
AVAILABLE FOR RENT
Located in the heart of downtown Belvidere.
The Hidden Aerie is a sweet venue space in the heart of downtown Belvidere, Illinois. With high ceilings, gorgeous lighting, and a bit of an industrial vibe, the space is a unique setting for any occasion. The Hidden Aerie shares a glass wall with Locust Street Press. Peek inside to see a working, everyday letterpress and foil stamping print shop. The walls of The Hidden Aerie could tell so many stories and we count it a privilege to add your tale to the mix.
$100/first hour
$75/SECOND HOUR
$50/ ADDITIONAL HOUR
$40 CLEANING FEE
Tables and chair rentals are included.
Linens:
$3/disposable
$6/cloth
Food may be brought in or be catered. Many catering options available*
*The Hidden Aerie is brought to you by the same owners as The Shortline Sushi Bar and Sips and Sprinkles.
**Prices listed do not include applicable tax
All alcohol must be catered through The Hidden Aerie
The Hidden Aerie offers a wide variety of catering options from ice cream sundae bars to sushi platters and everything in between!
Rent our space
If you'd like to book The Hidden Aerie for your event, get in touch with us by filling out the form below.
The hidden aerie
116 W Locust St,
Belvidere, IL 61008
hello@thehiddenaerie.com
For more information, please call (815) 289-3291, M-F, 7a-3p

Alternately, you may call (815)547-1546 and ask for Heather.